The upper part shows charts that you can use as filters, while

the lower part displays the images matching your query.
Click on any of the city map circles to see only selfies taken in that city.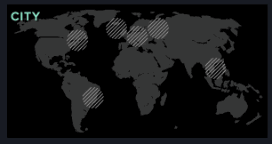 Clicking on the map background will remove the filter.
You can navigate through the results grid using the arrow buttons on the left and right.
All charts are connected!
Note how the other charts react when you filter the data! If you select female selfies only, you can see that women are younger (age chart) and are more numerous in every city (especially in Moscow).
Click and drag the mouse to create a filter. You can also move the filter by clicking and dragging. Remove the filter by clicking anywhere on the background of the chart.


The gender filter works the same as the map: Just click on a circle to filter. (The circle marked with a question mark contains all selfies, where our Mechanical Turkers did not come up with a clear, unanimous result.)
Demographics is location (captured by Instagram app) and gender and age (tagged and guesses by Mechanical Turk workers.)
Pose is the direction a person is facing (up/down, left/right, head tilt). This was automatically extracted by the Rekognition API.
Features is an estimate of facial attributes by Rekognition, such as the presence of glasses, or if mouth or eyes are open. Question marks indicate unclear results.
Mood is the estimated mood of a person - again automatically extracted by Rekognition.
You're all set! Go explore!